Surf Padlock | Key Safe Box | Keylock 2023
Sale price

$59.90

Regular price

$69.90
Shipping
calculated at checkout.
FREE SHIPPING for order more than $100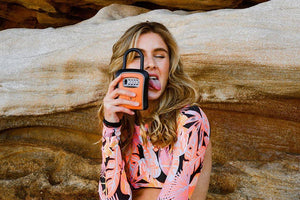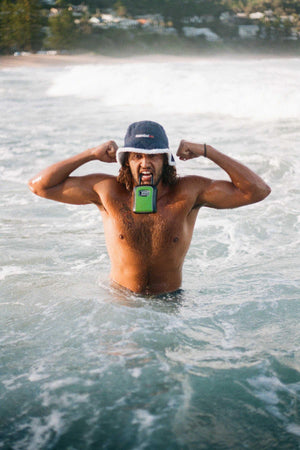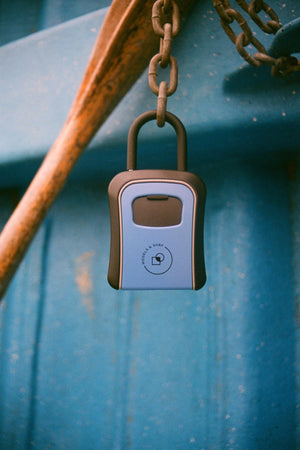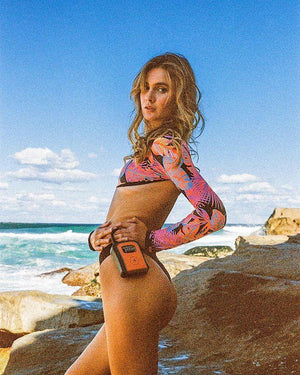 Are you tired of worrying about your car's and belongings' safety while surfing? The Surf Padlock 2023 is here to solve your problems. This innovative padlock provides ultimate protection for your vehicle and everything inside, so you can focus on enjoying your surfing adventure and stay stoked! With its durable design and theft-deterrent features, the Surf Padlock 2023 is an excellent investment for any surfer. Protect your valuables and peace of mind with the Surf Padlock 2023 - order yours today!

Why Surf Padlock?
Don't let theft ruin your beach adventures - secure your belongings with the Surf Key Safe Box Padlock:
No more fumbling with keys - the Surf Padlock's easy-to-use combination system allows you to secure your belongings without carrying a key.

Keep your belongings safe and secure with the Surf Padlock. This durable padlock is made from the most rigid materials, ensuring it can withstand even the toughest conditions.

The Surf Padlock is the perfect companion for all your beach and outdoor adventures. Whether you're going for a beach walk, jog, boat ride, or fishing trip, this padlock covers you.

Protect your valuables and peace of mind with the Surf Padlock - order yours today!
Also, you can use it as a 

door key lock!
Protect your valuables easily when surfing with the Surf Padlock. No more leaving someone ashore to watch your car or belongings - this innovative padlock allows you to secure your items without any extra hassle. The Surf Padlock covers you if you need to lock up your car keys, electronics, or anything else. With its easy-to-use combination system and durable design, this padlock is the ultimate choice for safeguarding your things while you hit the waves. 
The Surf Padlock is the ultimate choice for securing your belongings on the go. Don't miss out on the convenience and security of the Surf Padlock - order yours today!
| | | | |
| --- | --- | --- | --- |
|  Size Chart: | Height | Width  | Depth |
| Internal Measure | 85mm | 62mm | 30mm |
| External Measure (with hanger) | 171mm | 95mm | 40mm |
| External Measure (without hanger) | 115mm | 95mm  | 40mm |
The Surf Padlock's lockbox is designed to accommodate even the largest keys - in fact, it is one of the biggest in its category! With a depth of 30mm and the ability to fit keys diagonally, you can trust that your valuables will be safe and secure. Even keys as big as 99mm in height will fit comfortably in the lockbox. Don't let size concerns hold you back - if you need clarification on whether your key will fit, just let us know, and we'll show you how it compares to a similar-length key.

Want to see the Surf Padlock in action and learn how to use it? Check out our video and product showcase to closely examine this innovative padlock. If you have any questions or need additional information, don't hesitate to reach out to us. Visit our contact page or send us a message on Instagram, and we'll be happy to provide you with all the help you need.
What if my key doesn't fit?

At Models and Surf, we understand that purchasing a product like the Surf Padlock can be stressful without knowing if it will fit your car key. That's why we offer a 30-day refund policy (subject to our return conditions). We are happy to provide videos demonstrating how the padlock works with an item similar to your car key. With the Surf Padlock, you can trust that you're getting one of the biggest and most reliable padlocks in its category. Protect your belongings with confidence and peace of mind with the Surf Padlock.
10.000 combinations 

A keylock can provide the best security with more than 10,000 combinations! To put it in perspective, trying a combination every 3 seconds would take more than one business day to figure out the right one! More than enough time to allow yourself to surf with peace of mind! 
Extra tough material for extreme wear
The Surf Padlock's combination system is designed to provide the ultimate security for your belongings. With over 10,000 combinations to choose from, it would take more than a day of constant guessing to crack the right one.
What if my car is keyless?
Keyless is the new technology used to unlock and start the car using a proximity sensor. This beautiful technological advance brings pros and cons; one of the cons is the ability to "hide" the key near your car.

The current version of the Keylock does not shield the RFID signal emitted by your FOB. Because every manufacturer uses different strengths, producing a keylock with an RFID blocker is a tough mission due to how the signal is transmitted.
 
We've tried different aluminium bags, and unfortunately, they work only with certain car models; therefore, we don't want to sell something unsafe to our customers.

Keyless car - The simple solution
The cheapest, safest and most convenient solution is to use aluminium foil, which you use for cooking and find at your local Woolworths or Coles! Wrap your key with the foil, and test it with your car. Depending on the manufacturer, you need to warp it 2 or 3 times.
Removable Handler
The Surf Padlock's removable handler sets it apart from other padlocks in its category. This innovative feature allows you to secure the padlock in any location, even those that are hard to reach. Lock the handler in place and attach the padlock body to it.
The handler will only come out if the combination is entered and the lever inside the body is pulled.

Moreover, You can save storage space by storing the hanger directly inside the locker while you don't use the padlock.
Models and Surf | Padlock Showcase

How to use Surf Padlock
Want to see how the Surf Padlock works in action? Check out our short video featuring one of our models demonstrating the padlock's features and uses. She will show you how to open the Surf Padlock, use the lockbox to store a key safely while surfing, and attach the hanger to secure the padlock in any location. Get a firsthand look at the convenience and versatility of the Surf Padlock.
Surf Padlock by Images